arhiv dogodki
V letu 2023 SMD organizira prvo serijo online seminarjev, kjer bomo gostili domače in tuje strokovnjake iz področja mikrobiologije in sorodnih ved. Predavanja bodo potekala v angleškem jeziku in se bodo odvijala preko spleta na platformi ZOOM.
Prvo predavanje bo odprla dr. Tanja Đapa, postdoktorska raziskovalka na Centro Andaluz de Biología del Desarrollo (Španija), ki nam bo predstavila predavanje z naslovom Genetic adaptation of a gut keystone member to the good, the bad & the ugly diet.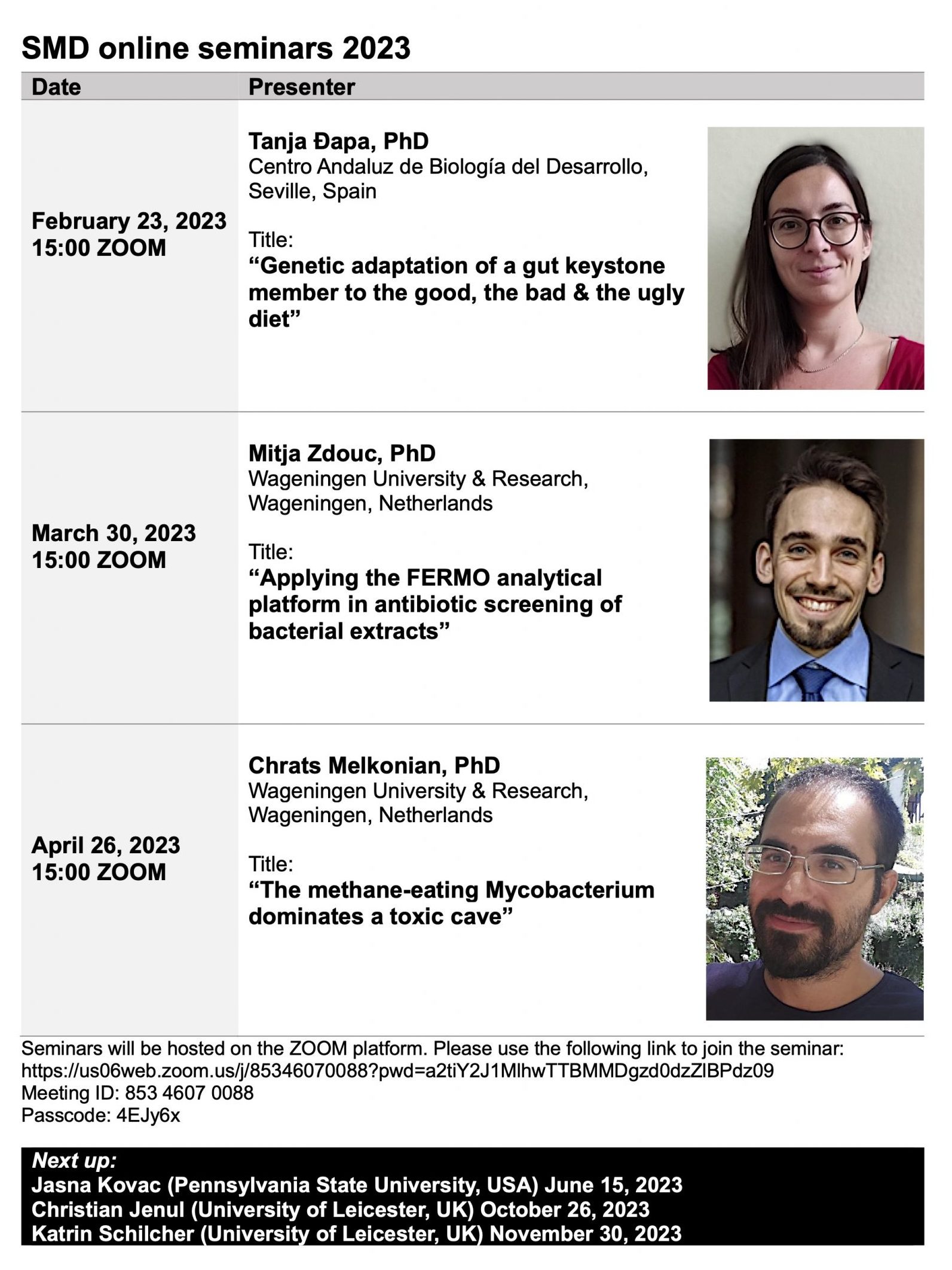 Vljudno vabljeni!
Pozdravljeni!
Vljudno vas vabimo na minisimpozij o uporabi NMR v mikrobni glikobiologiji, ki bo v torek 24. 1. 2023 ob 10:00 v Veliki predavalnici Instituta »Jožef Stefan« na Jamovi cesti 39 v Ljubljani. Dogodek bo potekal v angleščini. Več informacij najdete v letaku.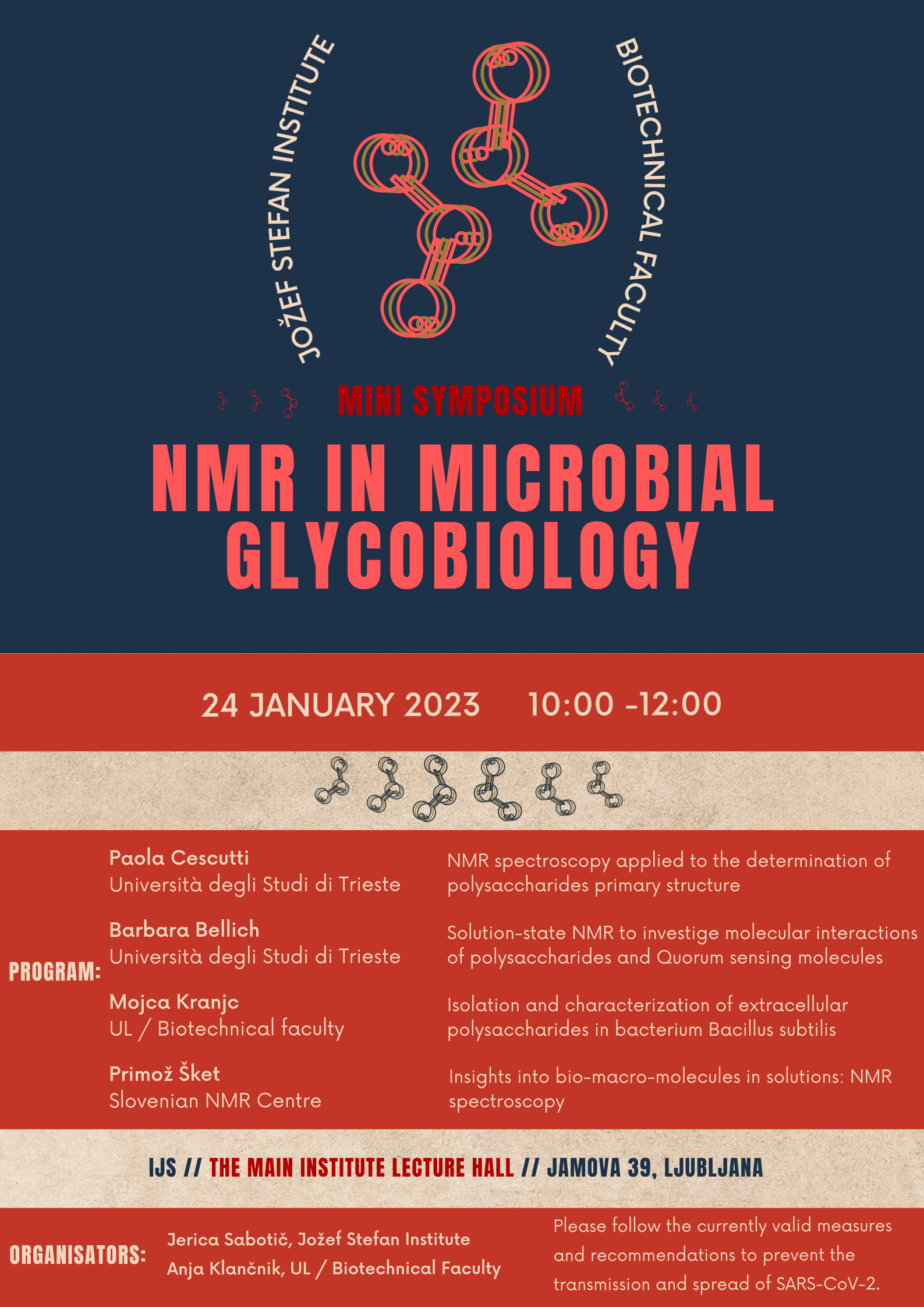 Kolegi iz Hrvaškega društva za klinično mikrobiologijo vabijo, da se udeležimo njihovega srečanja, ki bo potekalo 15. maja 2023 v Zagrebu. Več informacij je na voljo v promocijskem materialu.
Spoštovani,
Raziskovalci iz BF, FKKT skupaj z kolegi iz industrije, organiziramo 1. slovensko srečanje raziskovalcev bakteriofagov ang. 'First Slovenian Bacteriophage Meeting' ki bo potekal dne 23 januarija 2023 med 14:00-19:35, sledijo pregrizke in pijača do 21:30.
Program dogodka in link do registracije je tukaj:
https://www.bf.uni-lj.si/sl/dogodki/2022121410150440/1-slovensko-srecanje-raziskovalcev-bakteriofagov
Udeležba je prezplačna ampak je število udeležencev omejeno.
Lepo vabljeni!
Slovensko mikrobiološko društvo (SMD) letos organizira kongres v Mariboru od 12. do 15. 10. 2011. Kongres bo kot skupno srečanje mikrobiologov iz osrednje in vzhodne Evrope (CEFORM) ter skupaj s kongresom Slovenskega biokemijskega društva.
Organizacijski/programski odbor pripravljata zanimiv program s predavanji in posterji, prav tako bodo pred kongresom potekale delavnice.
Več informacij na povezavah spodaj.